The EQUiiP project presented its outcomes at the Final Conference on 13th June 2019 at University of Freiburg, Germany. The conference was opened by Professor Dr Juliane Besters-Dilger, Vice-President for Academic Affairs on behalf of the host university.
EQUiiP project partners presented the work produced by the project, which is publicly available through the EQUiiP Platform on this website. Outcomes include the materials for all five modules as well as the EQUiiP International Competence Profile for Educational Developers, thematic texts, video resources and a User Guide.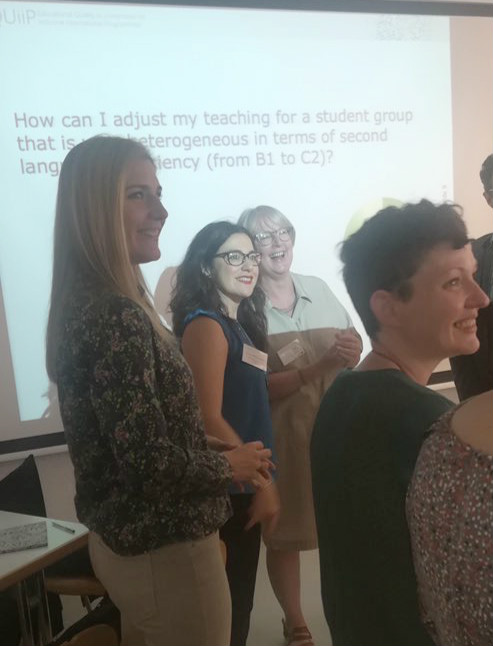 Participants attended taster sessions in which they gained hands-on experience with module activities. Furthermore, there was a session devoted to 'Leadership and strategies to promote quality in higher education internationalisation', which provided contextual examples of ways in which the project partners are already implementing the EQUiiP Recommendations. Participants were also given the opportunity to provide their responses to the EQUiiP Recommendations.

The closing address was provided by Dr Gordon Bölling, Head of the International Department of the German Rectors' Conference (HRK). After thanking all participants and all contributors to the project, Dr Kevin Haines (Academic Coordinator) then provided the following take away message:
"EQUiiP is a rich resource that will empower Educational Developers across Europe, in partnership with the lecturers they support, to continue to build and deliver high quality international programmes that will inspire all students, as expressed in the 2018 Paris Communiqué".